Fashion Clothing
Riding fashion & fashion clothing meet at Beaver horse shop in Harrogate. The Harrogate shop, near Harlow Carr Gardens, offers leisure wear & country clothing. Drop by for current fashion in Jackets & Blousons, Polo Shirts & Sweat Shirts. Women's clothing, men's clothing & children's clothing in a range of sizes. Mountain Horse clothing, Joules clothing & Musto are your entry into the horse fashion world.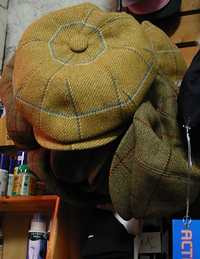 Brands like Roeckl feature in Gloves & Hats while Mountain Horse clothing extends into Underwear & Socks. Horse riding fashion continues with a choice of riding gilet from our Waist Coats category. Your country wear gear is finished-off with some waterproof outdoor clothing that our Wax Coats do in a reliable fashion.
Equestrian Fashion
Equine fashion brands Mark Todd, Toggi & Harry Hall are stocked with bigger brands such as Joules clothing & Musto clothing longside. You country sports fans will just need something lightweight from our Fleece Shirts selection but above all our country fashion is about horse riding. Visit the Riding Clothing section for less of fashion casuals & more of Body Protectors & Hacking jackets. Visit Beaver horse shop in Harrogate to see it all under one roof.