Horse Tack
Horse tack Bridle Parts from Harrogate Tack shop, Beaver Horse Shop, who recommend Jeffries tack for your horse and tack. Equipping a horse is known as tacking up & your local Harrogate horse shop stocks Bridles, Horse Bits & Girths & Stirrups best for your tack room. Available from Beavers, adjacent to Harlow Carr Gardens. Leather tack such as Training Aids available & tack supplies include pony tack.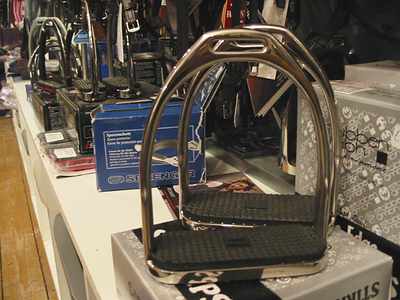 Equestrian tack from Jeffries saddlery is also stocked within Martingales & Breastplates. However saddle tack is also found in our separate Saddles section. Numnahs & Saddle Pads fall in under horse tack & Riding Crops are also stocked. Don't forget Horse Boots, including horse chaps & wraps, essential protective equestrian tack for your horse during ridden work, travel & exercise.
Harrogate Tack
Adjacent to Harlow Carr Gardens, Beaver Horse Shop in Harrogate is your local Harrogate horse tack shop with many years of experience & running a cross country course. Bridle Spare Parts such as browband, headstall, noseband, horse reins, cheek pieces all available from the shop. From horse tacking to a garden wheelbarrow for mucking out. Visit us today, your Beaver Horse Shop for the best product range.