Riding Boots & Hats
Great riding boot styles for men & women , from Leather Riding Boots for show & dressage to Jodhpur Boots for everyday use, available from Beaver Horse Shop, next to Harlow Carr Gardens. New waterproof synthetics & stirrup control systems make the riding boot choice ever wider today wider. Paddock Boots, a horse riding boot very popular with children for show & dressage, in stock. Come into Beaver Horse Shop to ensure a good fitting.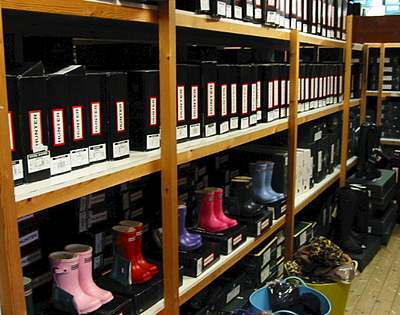 The Harrogate shop, near Harlow Carr Gardens, offers a superb range of Wellington Boots, Hunter wellies & funky wellies stocked in a good range of different sizes. Muckers & Rubber Boots are also a regular choice for many horse riders at Beaver horseshop in Harrogate. Waterproof & warm but hardwearing & with superior shock absorption , our muckers withstand the rigorous use they get in our horse livery stables in Harrogate.
Horse Riding Hats
Beaver Horse Shop stocks both a large selection of classic velvet Riding Hats & the increasingly worn riding helmet. Equestrian riding helmets use impact-resistant resin or plastic. Beneath these shells are special materials to absorb impacts. Riding hat silks & riding hat covers are available in colourful styles. Visit us in Harrogate for a free riding hat fitting service done by a trained member of staff when you buy a hat.