Fleece Shirts
Riding fleece, fleece sweatshirt & fleece lined shirt, are warm & lightweight. Horse riding fleece stock includes fleece jacket,fleece pullover & hooded fleece. Fleece clothing, women's fleece & men's fleece, are casual clothing for horse riding & a country fashion providing comfort & durability. Polar fleece also known as microfleece is a synthetic created in 1979 by Malden Mills. Musto fleeces always in stock at Beaver horse shop in Harrogate.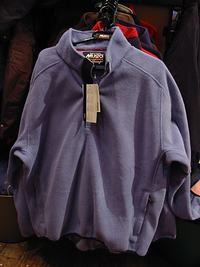 Fleece tops & fleece outerwear make good horsey gifts. As horse lovers gifts, especially horse gifts for Christmas, riding fleece are guaranteed to please as everyone loves fleece. Womens fleece & mens fleece are great to wear all year round. Fleeces are machine washable & micro fleece dries quickly. Look out for draught-busting stand collar on our Musto fleeces.
Fleece Clothing
Fleece sweatshirts & fleece shirts are natural windstopper. It a good choice for physical activities as perspiration passes through readily. Beaver horse shop in Harrogate knows horse riding & horse riders love quality fleeces. Fleece weighs a fraction of the lightest available woolens & fleece clothing is soft & comfortable to wear. Visit us to try on a fleece zip jacket or a pullover fleece. Quick & easy to pull on when you need extra warmth.