Sweat Shirts
Joules sweatshirt, both women sweatshirts & mens sweatshirts, make popular outdoor clothing. Equestrian sweatshirts by Tagg, Caldene & Harry Hall provide a range of choice at Beaver horse shop, Harrogate. The Musto sweatshirt are also quality sweatshirts & along with hooded sweatshirt, Musto sweatshirts like the Musto fleece Jacket from our Fleece Shirts range are a fashion alternative.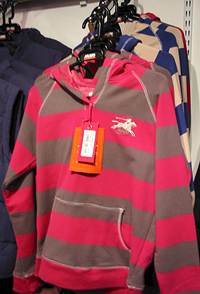 Joules sweatshirts & Musto sweatshirts are fashion sweatshirts for casual clothing & horse riding. Horse sweatshirts are made of thick cotton or polar fleece so they perform better than the wool sweaters of earlier times. Riding sweatshirt, cotton sweat shirt or fleece sweatshirts, available in a variety of sizes, colours & designs. Browse our country shop & pick the clothing style.
Hoodies sweatshirts
Hooded sweatshirts with drawcord to adjust the hood opening are a favourite of Joules clothing. Soft hooded sweatshirt with kangaroo pocket for leisure wear & some country sports are stocked by Beaver horse shop in Harrogate. The style & form of the hoodie goes back to the Middle Ages but but hoody sweatshirts today are out of Rocky's New York. Hoody sweatshirts used as riding sweatshirts make a cosy, windproof summer fashion.