Horse Feed List
Spillers horse feeds, Baileys horse feeds, BHF British Horse Feeds, Top Spec horse feeds & many more quality brand horse feed stocked by Beaver Horse Shop in Harrogate. Running 30+ harrogate stables, adjacent to Harlow Carr Gardens, Beaver Horse Shop stocks horses bedding & equine feed for all types of dietary requirements. Horse oats, horse bran, horse beet, horse feed mix, horse balancer plus additional specialist horse feed for sale.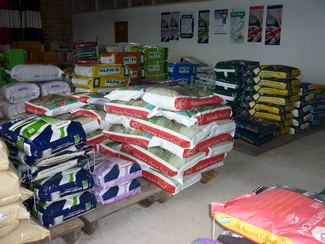 From Spillers Instant Energy Mix to Dengie Healthy Hooves, choosing your horse's nutrition wisely is the foundation of equine health. Looking for Horse Health Care products or Horse Supplements to maintain the diet of your horse? Beaver Horse Shop stocks a big selection of equine nutrition & treatments. The horse feed list is updated regularly. Phone for details or visit Beaver Horse Shop today for the best horse feed.
Horse Bedding
Beaver Horse Shop stocks a range of equine bedding. Wood shavings or Aubiose hemp bedding provide a clean & healthy stable environment. Bedmax shavings are made specially for horses, dried & screened in a quality control process for dust-free horse shavings. Also Easibed in stock, a dust extracted shavings bedding. From shavings forks to feed buckets & horse feed scoop. Visit us in Harrogate for a super range of Stable Equipment, bedding & feeds.