Stable Rugs
Mark Todd rug, Horseware stable rug, Rambo rugs & Amigo horse rugs stocked by Beaver Horse Shop, with 25 stables in Harrogate & saddling the horse of North Yorkshire. Stable rug or stable blanket in stock include both heavyweight stable rug & lightweight stable rug, pony stable rugs, stable sheet for all horse rug sizes. 5'6 - 5'9 - 6'0 - 6'3 - 6'6 - 6'9 - 7'0 - 7'3 - 7'6 & smaller rug sizes for ponies & foals.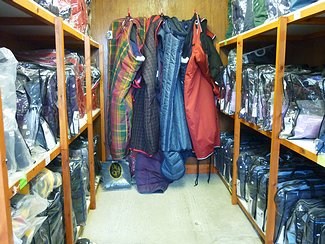 Stable rugs keep the horse warm while in the stable but not in the rain, for which Turnout Rugs are sold. Lightweight stable rug contain around 150 grams of filling & heavyweight stable rug over 300 grams. Layering stable rugs, fleece rug or under blanket & stable rug neck cover ensure extra warmth or protection against rubbing. Horse Rug Xtra offers spare surcingles, fillet strings, straps or extenders plus hoods & vests to be worn with our rugs.
Horse Rug Sale
Sale rug room is permanently open because Beaver Horse Shop runs livery stables in Harrogate. High stable rugs sales volumes also mean there is always available to both livery yard & outside customers reliable rug cleaning & rug repairs. The horse rug sale room is located to the back of the Beaver Horse Shop horse feeds barn. Visit Beaver Horse Shop near Harlow Carr Gardens today for many horse rug choices, all under one roof.