Turnout Rugs
Rambo rug, Horseware turnout, Rhino turnout, Amigo turnout rug & Mark Todd rugs stocked by Beaver Horse Shop. With years of experience providing a cross country course, adjacent to Harlow Carr Gardens, & protecting the horse of North Yorkshire against cold & wet. Turnout rug in stock include both lightweight turnout rug & heavyweight turnout rug for all rug sizes. 5'6 - 5'9 - 6'0 - 6'3 - 6'6 - 6'9 - 7'0 - 7'3 - 7'6. Smaller rug sizes for ponies & foals in stock.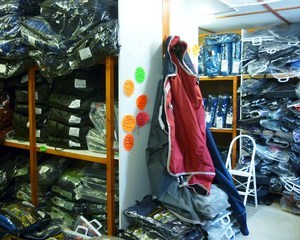 Turnout rugs keep a horse warm, protected against winds & dry. Fitted from chest to rump, with securing straps underneath, it allows a horse to move freely about fields. Heavyweight turn rug with over 300 grams of filling to winter lightweights available from Beavers. Medium turnout rug also in stock. Weather conditions ask for different weights. Find winter weight hoods for greater warmth in our Horse Rug Xtra or layer with under rugs!
Fly Rugs & Summer Turnout Rugs
Fly rugs or horse sheets are made of breathable synthetic fibres so horses remains cool. Most with smooth front linings to prevent shoulder hair wearing off. Summer rugs help the horse ward off flies & also prevent the hair coat from bleaching out. Summer lightweight hoods & neck covers will also help keep away insects from your horse. Visit today your Beaver Horse Shop, a local Harrogate horse shop, for the best product range & advice.