Equestrian Show Jackets
Equestrian Show Jacket in stock, ready to try on, at Beaver horse shop in Harrogate. Caldene show jacket, Whitaker show jacket, Mears show jacket, Musto show jacket, tagg show jacket & Just Togs show jacket all available. Riding show jacket as a birthday gift last for many years. A riding gift for horse lovers with fashion & style.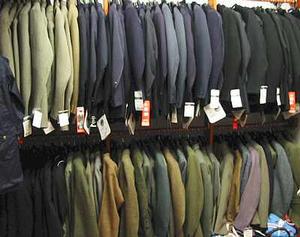 Show jacket, both ladies show jacket & mens show jacket, with side vents & panel back velvet collar are the classic show jacket choice. Tweed show & wool show jacket with contrast lining & piping offer an alternative choice to the black show jacket. Your equestrian outfit will certainly fit if you visit us, your local Harrogate horse shop.
Caldene
Caldene show jackets are equally matched in style by a Caldene show shirt from our Riding Shirts range available. Also both Caldene Jodhpurs & Caldene Breeches are available from our Jodhpurs & Breeches stock. From our Fashion Clothing range the Caldene make covers other suitable riding clothing such as Polo Shirts, Sweat Shirts & Waist Coats.