Riding Shirts
Caldene show shirt, Tagg show shirt, Mr Fox Hunt shirts & Musto shirt are some of the popular choices stocked by Beaver Horse Shop. Equestrian shirts include stretch show shirt, hunt shirt, dressage shirt & a range of both short sleeve shirts & long sleeve shirts. Men's shirts, women's shirts & children's shirts on offer in various clothing sizes. During the summer months, short sleeved breathable stretch fabrics are very comfortable.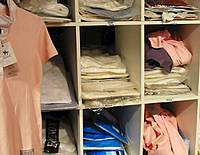 Riding shirts in stock also match the riding jackets range, in a choice of colours, from our Hacking Jackets & Hunt Jackets to Show Jackets. Show shirt available with either shirt collar or stock collar options. For stock shirt choose from an affordable range of stock pin, hunting & dressage stocks available from Riding Stocks & Ties. Offering a great stock of horse riding shirts, Beaver Horse Shop in Harrogate has both the traditional & modern shirt for you.
Fashion Clothing
For the hotter summer days & more informal events, Polo Shirts & Sweat Shirts from our Fashion Clothing make excellent equestrian tops or even great casual clothing. For winter months one of the Fleece Shirts in the range can make all the difference to cold weather riding. Visiting Beaver Horse Shop, near Harlow Carr Gardens, provides for good fitting & new shirt styles to make the best of your riding experience.