Jodhpurs & Breeches
Caldene jodhpurs, Mark Todd breeches, Harry Hall jodhpurs, Mountain Horse breeches, Toggi breeches & Pikeur breeches all stocked by Beaver Horse Shop in Harrogate. Equestrian breeches use modern stretch materials such as spandex with zippers & velcro fastenings. Modern jodhpurs are supportive & flexible. Ladies jodhpurs, childrens jodhpurs & mens breeches available in a variety of sizes & colours.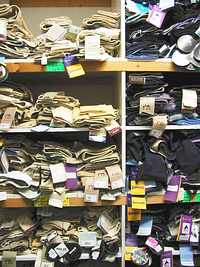 Full seat breeches & sticky bum jodhpurs use grippy material, usually leather or a grippy synthetic. Full seat riding breeches grip from the knee, up the thigh & across the buttocks. Best used as dressage breeches to help with a rider's seat & movement. Knee patch breeches have grippy material only on the inside of the knee area, used in jumping & eventing. Both these riding breeches are often worn with half chaps.
Breeches & Jodhpurs
Riding breeches are distinct from riding jodhpurs. The original jodhpur's cut was to suit short boots of the same name, Jodhpurs. Turned fashionable by India's Jodhpur polo-playing elite! So riding breeches came down to just below the knee. Whereas jodhpurs continued from knee to ankle. The best riding jods can be worn as Fashion Clothing, so come to Beaver Horse Shop near Harlow Carr Gardens for many country styles, all under one roof.