Horse Bits
A snaffle bit is the most common type of bit used while riding horses. The Myler bits range in stock at Beaver Horse Shop. Snaffle bits use a bit ring at the mouthpiece to apply direct pressure on the bars, tongue & corner of the mouth. Equestrian bits stocked cover horse bits types such as dressage bit, rubber horse bit, pony bit, gag bit & pelham bit.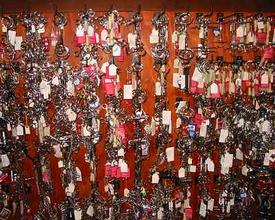 Horse bits consists of two basic components, bit mouthpiece & the bit rings to which the bridle & reins attach. The horse bit mouthpiece is the first factor to think of when assessing the action of bits for horses. Many mouthpieces are not allowed in certain competitions. All horse bits act with some combination of pressure & leverage, often in conjunction with pressure applied by other parts of the bridle.
Raring to go
Champing or "chomping at the bit" entered popular culture because impatient horses held back by riders may chew vigorously at the equine bit . So too "raring to go", the old spelling of rearing, comes from the horse's starting gate. Are you raring to go? Anxious to try out new products or get proper fittings? Visit today your Beaver Horse Shop, a local Harrogate horse shop, for the best product range, fitting & advice.