Numnahs & Saddle Pads
Numnah or Saddle Pad absorb shock & minimize fatigue for the horse's back & alter saddle balance to fit. Beaver Horse Shop stock gel saddle pads, dressage numnah, sheepskin numnah & saddle riser pad. Nuumed numnah, pony saddle pad & others are in stock. Saddle cloths are also popular for eventing & dressage because of an ability to add insignia to corners. Ask in Beaver Horse Shop on adding your number to a dressage saddle pad.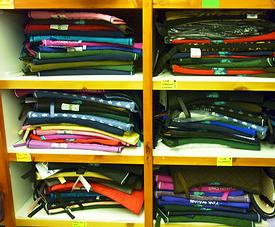 At first horse saddle pad were simply to protect saddles from dirt & sweat, as panels in saddles provided padding & protection for the horse. However modern synthetic materials can absorb moisture & dissipate heat. New types of horse saddle pads offer removable padding & the introduction of saddle riser pad, thicker in the back than the front. Visit your local Harrogate horse shop, Beaver Horse shop, to see all the range under one roof.
Gel Saddle Pads
Equestrian saddle pads now use modern "space age" materials. Gelite is a visco-elastic gel with an open cell structure to enable air circulation, increase heat dispersion & reduce sweating. Beaver Horse shop stocks & recommends the range of Gelite saddle pad from Jeffries: Gelite Quilted Saddle Pad, Gelite Quilted Numnah & Gelite Shaped Riser Pad.